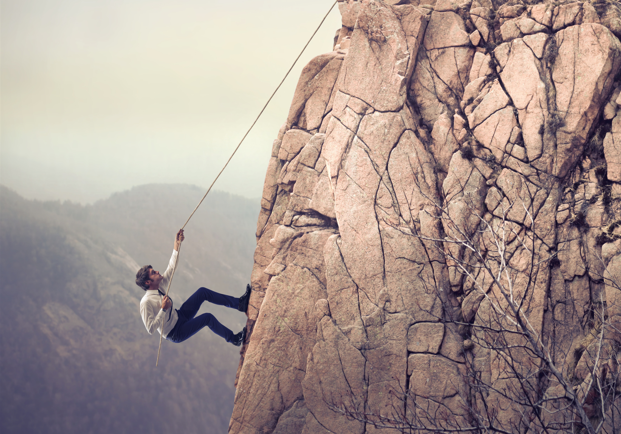 4 Reasons Why Your Employees Should Practice Resilience Techniques
Resilience has been one of the most used terms in the past two years, and understandably so, considering the upheaval most organisations have faced during the pandemic. Now more than ever, businesses need to solidify their human capital to ensure optimal performance. Whether it's strained relationships, an overwhelming workload, or limited resources to perform in a role, the pressure to succeed will eventually have a negative impact on performance.
This is where resilience techniques come into play! These techniques help people to achieve their goals and take control by strengthening their mental toughness, changing their mindset, and influencing their behaviour in both their everyday working life as well as in challenging times and times of great change.
In this article we discuss what resilience techniques are and how your employees' can use them to enhance their mental, physical and emotional resilience in the workplace.
What Are Resilience Techniques?
Resilience techniques are proven practices that when routinely enacted allow individuals to thrive under pressure and prepare, adapt and recover from stress.
Examples of techniques for resilience include but are not limited to:
Practicing gratitude
Breathing and relaxation techniques
Understanding personal stress triggers
Reflecting on what's in our personal control or influence
Reframing language and thought patterns
Knowing when to take time out or reach out for support
Four reasons your employees should practice resilience techniques:
1) Increases mental agility – people's ability to adapt to change, thrive under pressure, think forwards/have a growth mindset, be susceptible to feedback, and be creative
2) Develops a positive mindset – people are more able to challenge negative thinking or a victim mentality, view challenges as opportunities, boost their confidence, set and achieve personal goals, have personal accountability, and find solutions/problem-solve more effectively instead of attributing blame
3) Makes for better leaders – allows individuals to have the band-width to demonstrate more leadership and management behaviours, and step up their decision making and ability to think on their feet to catch problems earlier. These techniques also allow people to be more motivated to set a better example - bad leadership inevitably trickles down and starts influencing individuals and teams and before you know it entire cultures if there's enough depleted individuals at the top.
4) Enhances self-awareness – individuals have a greater understanding of their strengths and weaknesses and how to capitalise on that. They also have more self-compassion, better relationships, increased communication skills, and understand how to work more collaboratively within a team.
Bespoke Corporate Resilience Training Solutions From GRA
At GRA, we've spent more than 30 years helping organisations to capitalise on their human resources and rise to the challenges of an ever-changing environment. Our bespoke resilience training programmes encourage participants to take charge of their personal and workplace challenges. Through these sessions, individuals gain insight into what resilience really means and are given the tools to implement the key rituals of resilience, identifying and overcome their personal stress triggers and maximising their time spent at optimal performance.

To find out more why not view our free 30-minute resilience training webinar here?