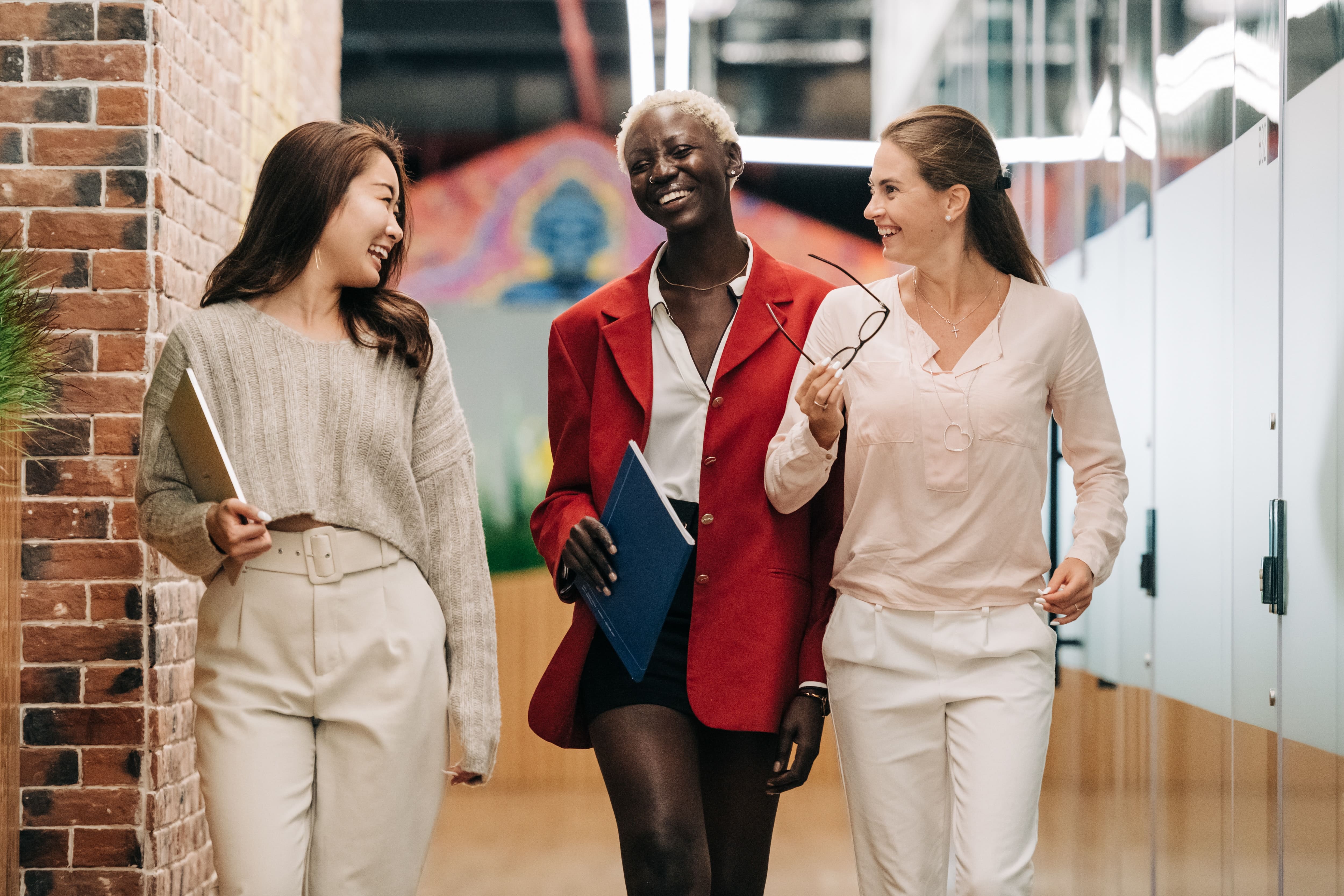 4 Tips For Integrating Graduates Into Your Organisation
For graduates fresh out of university, starting a new job and getting established in the workplace can be daunting. There are new deadlines to meet with greater implications, an unfamiliar environment to attend with, new colleagues to meet and learn to collaborate with, and often adjustments to make to the body clock and working patterns.
Newly employed graduates sometimes find the transition into employment difficult, as initially, they can lack the skills needed to perform at a high level according to the expectations of their employers. This transition is made worse by the inability of some organisations to successfully manage a multigenerational workforce and retain talent by integrating graduates adequately into their company structure and culture – a scary thought considering that today's graduate employees are tomorrow's business leaders.
In this article, we look at four ways that businesses can help manage emerging graduates who are joining the working world for the first time and how to hold onto them long-term.
1. Take Time To Understand Them And Value Their Contribution
The first step to successfully integrating, managing, and retaining your graduate employees is to understand their needs and what they bring to the table. Graduates may be lacking in corporate experience, but they do have a wide range of transferable skills, deep technical knowledge, and unique life experiences that can bring fresh ideas and value to your organisation, as well as give you insights into new and younger audiences.
Graduate employees are well-placed to provide innovative perspectives to your established teams. Take time to investigate their individual backgrounds, qualifications, and life experiences to understand the best ways in which they can contribute to your business. Showing them that you value their contribution by taking the time to see their point of view and acknowledging their career aspirations can help them to feel part of your organisation and achieve their full potential in a shorter space of time.
2. Provide Adequate Onboarding
Graduates are likely to need additional support and guidance when they first arrive in your organisation, so it is important to provide them with the time they need to find their feet, encouraging them to ask questions and seek out advice from their colleagues. This acclimatisation period is important because commercial organisations operate and complete tasks differently from what is taught in a university curriculum. As part of their onboarding process, your new recruits should be trained in the best ways to complete their new duties and given adequate time to adapt to your company's way of working – a new culture, schedule, personal workload, and social environment is a lot for someone to take in all at once.
Although 'time is money' and companies are naturally keen for new hires to start contributing to the business as quickly as possible, the danger of not allowing graduates adequate time to integrate could actually cause you to lose talent and waste time and money later down the line trying to hire more people – this creates an unhealthy and unproductive cycle in which your organisation fails to retain younger talent.
An essential element of graduate onboarding and retention is investing in a high-quality graduate training programme, providing your new hires with the practical support they need to become more confident and competent in their roles. This should include on-the-job learning and off-site soft skills training, mentorship, one-to-one coaching, and regular feedback sessions. Encouraging an inclusive and supportive environment is also important for helping graduates find their feet in your organisation. Create safe spaces for them to interact with colleagues, provide access to professional development opportunities, and encourage informal and social team building between colleagues wherever possible.
3. Continue To Teach Them
Learning shouldn't stop when your graduates leave the university campus for the last time; organisations need to continue providing opportunities for ongoing personal and professional development to shape your new intake of graduates into the business leaders you're looking for.
This also involves extending your approach to training beyond the initial onboarding and graduate training scheme. A continual approach to learning allows for interdependency and helps avoid boredom or stress arising from a lack of challenges or resilience later on. Continuing to teach your new hires also helps individuals to keep offering beneficial skills to your organisation – many of these people have joined the workforce in trying times and the age of remote working, meaning that extra support is vital.
It is shown that access to learning and development is often a large part of why people enjoy their jobs and stay with an organisation. Research suggests that the top priority of many Gen Z employees when finding a career is that they find the work interesting (40%) – far ahead of salary in second place (18%). Unsatisfying work is a leading cause of poor job satisfaction and low staff retention – with Gen Z'ers citing a lack of career progression and insufficient learning and development opportunities as the main causes of employee discontent.
Providing opportunities for continued personal development will help ensure that your new hires remain engaged and continue to develop the skills needed for their role. This can include investing in formal leadership and team development programmes, giving them access to online resources and self-paced learning materials, and engaging them with regular corporate aways days tailored to the needs and objectives of their teams.
4
.
Foster A Sense Of Belonging
Adapting to a radically new environment can be difficult, so finding ways to foster a sense of belonging so that graduate employees feel included and part of the team is key. This starts by establishing clear and open communication channels. Employers should create opportunities for new recruits to meet and learn from senior people in the organisation, make an extra effort to engage them in meetings, introduce them to other graduates and new hires to cultivate a community and allow them to experience how different departments operate through networking, placements, and shared team activities.
New graduates may not be confident enough to venture into communal spaces at first, so it is helpful to proactively provide social opportunities and incentives for engagement, including breakout areas, and co-working spaces.
Next Steps
Retaining and developing graduate recruits into productive team members, leaders, and specialists within your organisation boils down to how valued, motivated, and included graduates feel in your organisation during the crucial early months and years of their employment.
To learn more about GRA's early careers and graduate development training initiatives and how we can support your organisation, please get in touch today to speak with one of our specialists.
Image Source: Pexels