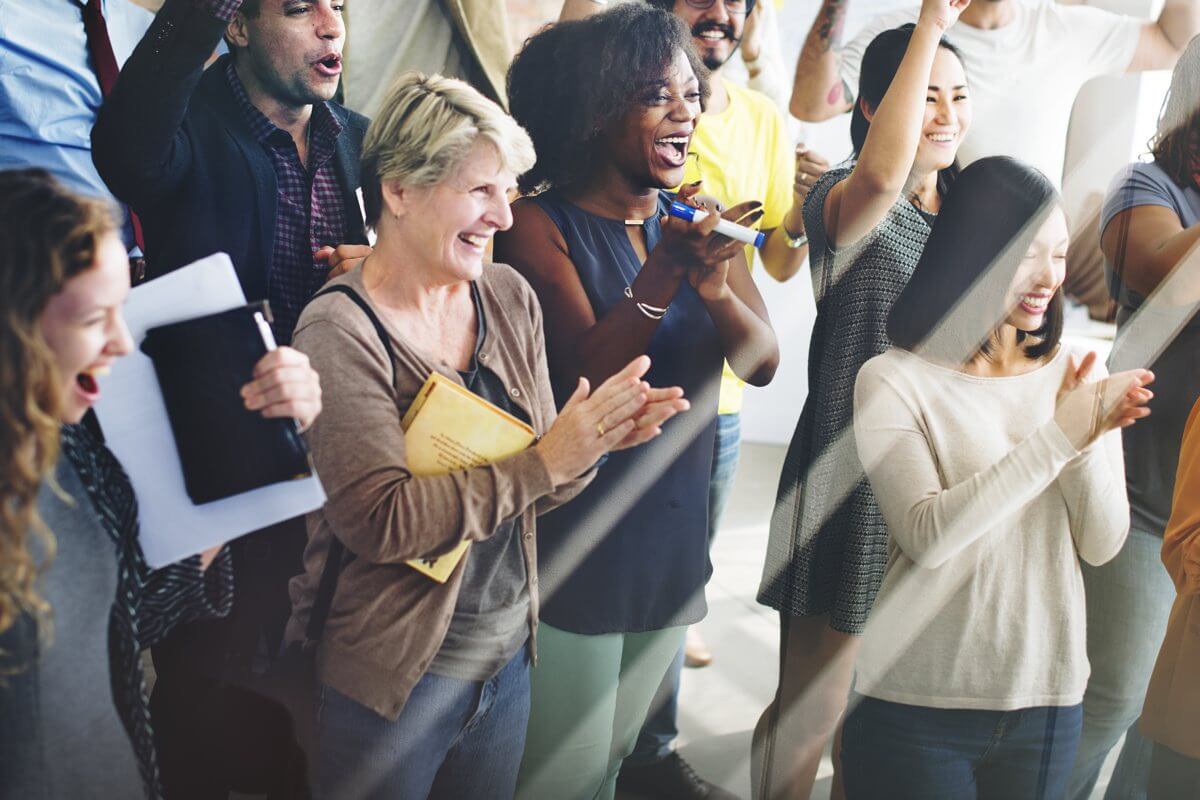 How Can You Develop A Successful Team?
Teamwork is an important building block for any successful and healthy organisation. Businesses should always make teamwork a high priority but putting competent individuals together doesn't automatically result in successful relationships or a high-performing team. Often there can be a contrast in styles, which can result in people struggling to gel. It can be difficult to grasp why this is happening, but by understanding what key factors to consider when forming a new team or trying to improve the performance of an existing one, you can ensure that your team is clear on their expectations of one another, and the overall goals and objectives of the team. In this article we'll be looking at how you can set the right foundations to get the very best out of your teams.
1) Diversify Your Team
Do your best to bring diversity into your operations by including staff from different backgrounds and cultures in every team you build. By diversity we mean a variety of experiences, ideas, and approaches. Some employers avoid this, under the misconception that diverse views and skills can cause clashes and are complicated to manage. However, human resources studies show that diverse teams are fundamental in creating a dynamic work environment that is conducive to innovation.
2) Determine Strengths And Weaknesses
Every individual has a unique set of strengths and weaknesses, which means that every team will also have a unique mix of stronger and weaker areas. To ensure teams work together smoothly and achieve their shared objectives, it's important to assess the behavioural strengths and weaknesses of each team member. Once that's done, you can determine how each person can best contribute to the team and align roles and tasks so that team members complement each other with no gaps or significant overlaps. We understand that not all businesses have the luxury of being able to swap individuals around based on their strengths and weaknesses, in this situation just being aware of how individuals work best in a team and where issues could arise will help team members to understand each other better and deal with any clashes more effectively and quickly.
3) Work On Communication
Being an effective communicator is one of the most critical 'soft skills' when it comes to team performance and collaboration. Virtually every friction can be worked out if team members know how and when to communicate issues and have the self-awareness to understand how interpersonal issues can arise from miscommunication and internal stress factors.
4) Consider Individual Needs
Although successful team development involves focusing on groups of people, it's still crucial to take into account individual needs. A good team leader will develop the fine art of balancing task, team and individual needs, bringing the correct skills to the fore to achieve group outcomes in the most efficient manner.
5) Invest In Team Development Training
Team development programmes can help you achieve targeted solutions to your team challenges and goals – whether you want to improve collaboration skills among your team, build resilience, develop more creative thinkers, or increase effective decision-making, a training specialist can develop a bespoke and practical experience for your team so you can achieve maximum results.
"The more you invest in your people, the better your people can build the business." – Thai Ngo
Team Development Programmes From GRA
Our programmes are custom designed to meet your specific requirements and use experiential learning strategies to ensure each activity is relevant to your business goals. Through our professional team development programmes, participants learn the necessary skills to achieve consistently high levels of collaborative team performance. Contact us today to learn more.