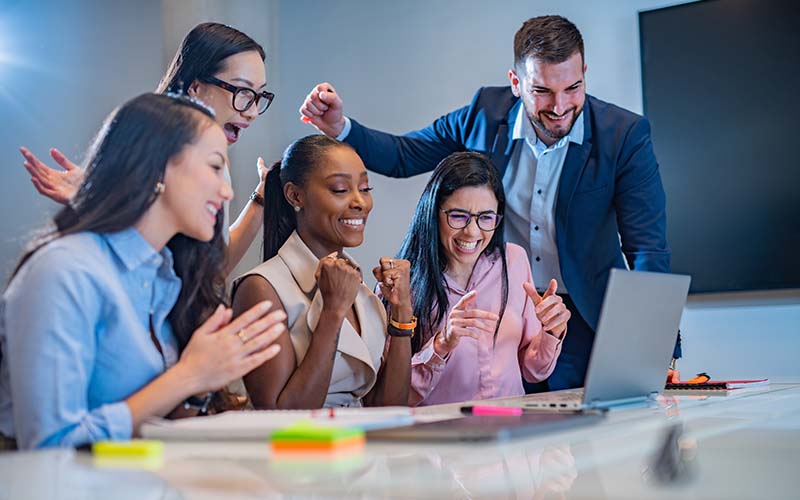 5 Ways Team Development Activities Can Have A Major Impact On Workplace Collaboration
Workplace team dynamics and relationships are rarely straightforward, and sustaining team cohesion and productivity can be a complex endeavour subject to constant change. While a manager can set work-based performance parameters for individuals and teams, it's not possible to micromanage the details of the interpersonal relationships that underpin how well people work together as a team.
Team development activities help to strengthen and advance interpersonal relationships outside of people's everyday environment while still providing the structure and focus needed to encourage outcomes that positively impact on collaboration within the workplace. Participating in fun activities that require individuals to work together, will inspire group creativity, encourage the sharing of best practice, and help individuals to develop deeper and more meaningful relationships that are underpinned by trust and loyalty, strengthening overall team resilience.

Here are five reasons why corporate team development is important for workplace collaboration:
1) Builds Trust
Spending time with the same colleagues every day doesn't necessarily build trust. Usually, interactions in the workplace become predictable and there's little room for the type of person-to-person social exchanges that generate the levels of trust needed to foster effective collaboration.
Teams can only work effectively if their members truly trust one another. When a trusting environment is established, individuals feel safe and aren't afraid to ask questions or offer suggestions that could lead to innovation and better ways of working. Trusting other team members also opens the door for more effective communication.
2) Fosters Better Communication
Collaborative teams require effective communication between all parties. Once you've established trust, people are less likely to jump to conclusions or assume a negative story when there are misunderstandings. People are more inclined to impute the best motives to the words and actions of their teammates and go to each other to discuss issues both quickly and respectfully. Not only does effective communication lead to less disagreements and fractures among team members, but it also makes individuals more open to accepting constructive feedback from their peers and more likely to tackle difficult conversations.
3) Increases Productivity
It's often a mystery why a team of skilled and high-performing individuals don't work as collaboratively or productively as expected. Group performance and productivity isn't just a matter of bringing skilled individuals together and giving them a task. Productivity is far from automatic since many complex factors come into play. For optimal productivity, teams need to understand their individual behavioural strengths and weaknesses, and what they contribute to a team. Once this is known, the team can start using this information to ensure that the right person is being allocated to the right task at the right time. Team development activities can help facilitate this exploration of how knowledge of individual skills plays into the level of group success.
4) Facilitates The Sharing Of Best Practice
Teams are goal-oriented, and their success depends on how well they achieve team goals not just the sum of their individual ones. Corporate team development activities, encourage participants to challenge their natural urge to compete by putting parameters in place that allow how well a team does in sharing their individual knowledge and skills to be what defines their level of success.
5) A Stronger Company Culture

Developing a culture of collaboration is a critical factor in achieving business success and gaining a positive reputation. Team development activities can integrate core company values that foster collaboration and use relevant and practical scenarios to show teams how those values benefit them in their everyday work.
Next Steps - Team Development Activities That Deliver Genuine Results
GRA have been creating and delivering bespoke corporate team development events for over 30 years. All activities have an experiential and practical focus to encourage the highest standards of communication, collaboration, and innovation, and can be tailored to the needs and preferences of your team.
Get in touch to enquire about the best corporate events, team development activities and team development programmes for your business.