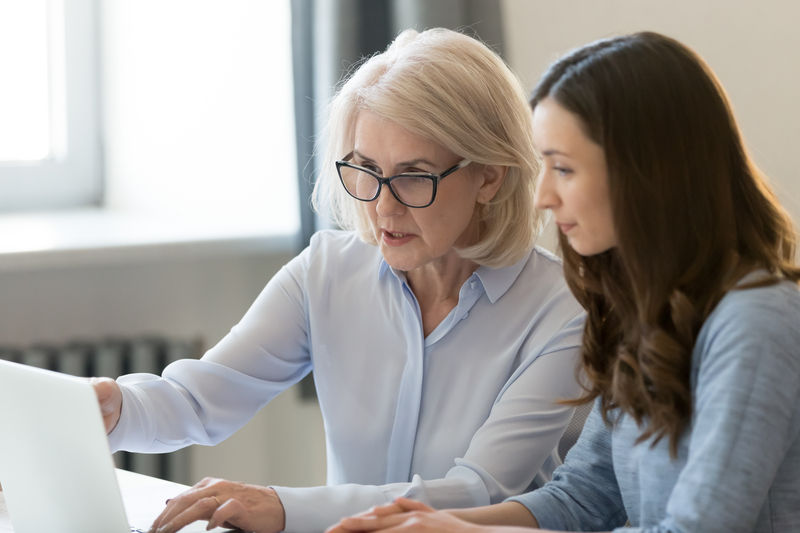 4 Reasons Why Coaching For Managers Brings Organisational Benefits
One of the characteristics that distinguishes a great manager from an average one is being committed to professional and personal development and being open to constant learning. In many industry sectors, there are Continuous Professional Development (CPD) Programmes you can follow to polish industry-specific technical skills and stay up to date with the latest developments in your field. However, it's equally important to find a way to develop and expand 'soft skills'. These soft skills include many of the crucial interpersonal behaviours and self-awareness skills that enable managers and leaders to balance commitments, communicate effectively with colleagues and line reports, and respond effectively to emerging situations.
This is where personalised coaching comes into play. While group-based development covers a general outline with applicability to whole teams or departments, coaching sessions have the freedom to focus on personal growth, career development, and positive business practices. In this article, we explore four benefits of coaching and why you should consider this process for your leaders and management team.
1) Improved Leadership Abilities
Coaching services recognise the importance of effective leadership in today's business world. Personalised mentoring in this area targets individual leadership skills that need development, ensuring both personal and professional development is in line with your organisation's culture and goals.
In addition, managers and leaders who go through a one-to-one specialist coaching process are better equipped to encourage and support their staff so that they too can develop to reach their full potential in their role and become aspiring leaders for the future.
2) A Greater Understanding of Others
Excellent interpersonal skills, which include the ability to communicate effectively in a wide range of situations and when under stress – are the trademarks of an effective business leader. Coaching places a high importance on the human side of management, encouraging greater awareness of an individual's strengths, weaknesses, motivations, and stress factors, and how team relationships impact efficiency and productivity when working towards shared goals.

Coaching activities can help your managers and leaders to develop higher 'emotional intelligence' levels and become an inspiring leader that can use their advanced social skills to better navigate complex work environments.
3) Tackle Performance-Related Issues Effectively
Sooner or later, most managers will come across team performance hurdles. As the nature of these issues is so diverse, there's no guarantee that the strategy you used once will work again in the future. Coaching can be tailored to help your senior team leaders to learn advanced skills that can be applied to any performance issues your team may be having. In addition, these activities are strategically designed to boost self-awareness, so that managers can be proactive about evaluating and improving their own performance as a leader as well.
4) Improved Staff Retention and Talent Attraction
Coaching can show you how to prevent and address issues that may be leading to poor staff retention or difficulties attracting the right talent. Investing in coaching for your leaders and senior managers shows that the business is dedicated to employee development and maintaining a positive company culture, making individuals feel valued and increasing morale, while also expanding your employee's skillsets and making your organisation more attractive to those looking for new roles. Research also suggests that a key reason why people leave organisations is because they don't feel like there are enough career opportunities or there is sufficient focus on their personal development.
Coaching Services From GRA
Since 1989, we have been helping high-level executives and managers to become trusted leaders through a range of coaching services that address individual training needs, reinforce personal development goals, and help people overcome personal performance issues.
Our experiential development services include personalised coaching sessions that are delivered by our expert coaches in a safe, confidential, and growth-oriented environment.
Contact us to find out about how our coaching works and how your organisation can benefit.

Image Source: Dreamstime