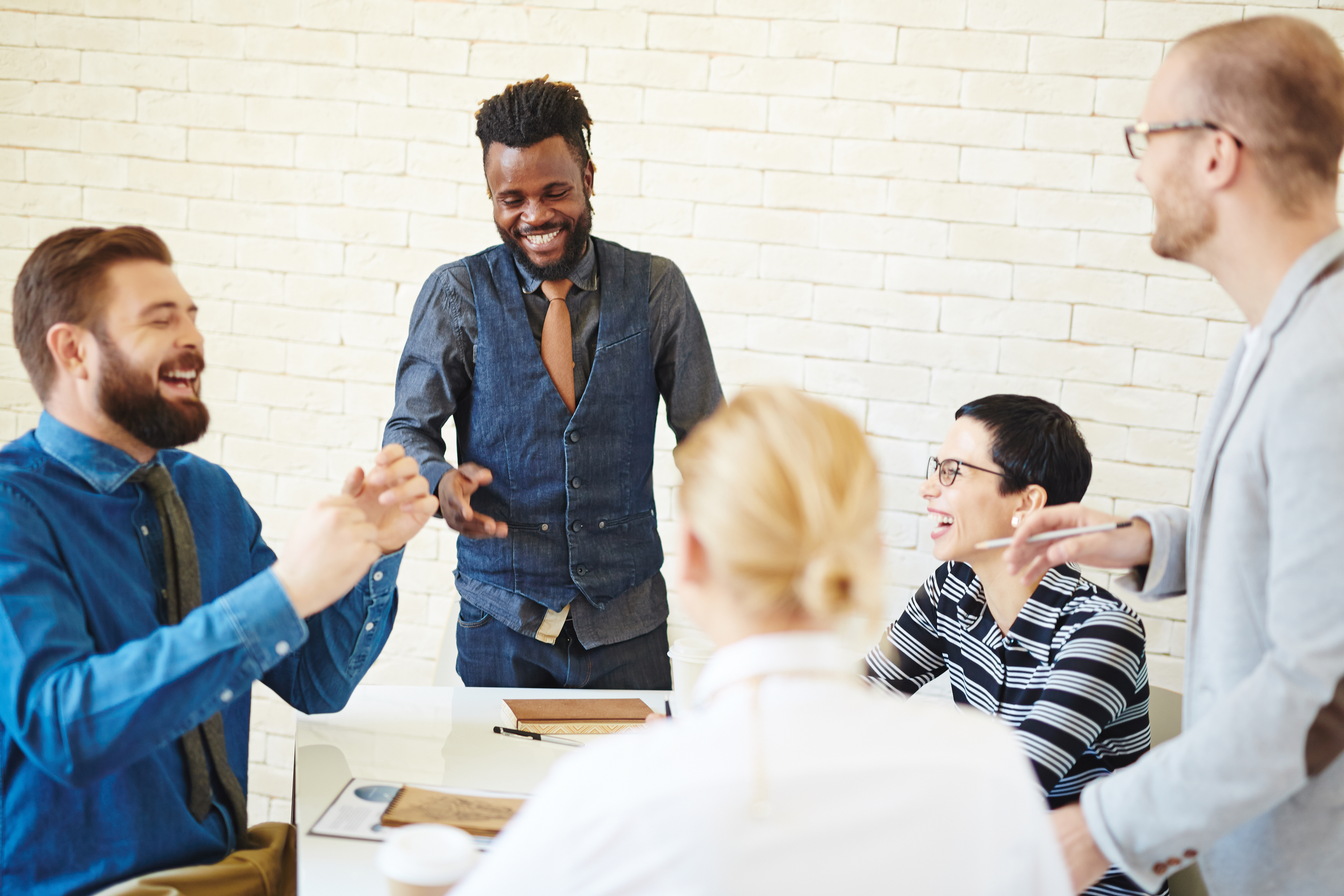 Top 5 tips for becoming a successful first-time manager
Have you recently been promoted to your first management role or are you starting a new job at a new company? Either way, you have a fresh start and a new set of challenges. You only get one chance to make a first impression as a new manager, so it is important to maximise your output.
Transitioning into a management role for the first time can be daunting. The good news is that leaders aren't born, they're made.
We can help you through the transition and on a journey to becoming a great manager, by playing to your strengths. There is no template for what a great manager looks like!
Here are our top 5 tips for becoming a successful first-time manager…
1. Gain self-awareness
In leadership, it is the awareness of how your personality traits, habits, and abilities affect your interactions with those around you in the workplace which will have a dramatic impact on what you're capable of achieving. This could range from the people you manage to your fellow colleagues and customers. Leaders who are self-aware actively reflect on how their communication and behaviours are perceived by others and they work to change any of their own deficiencies, so they can lead more effectively.
Developing a greater understanding of your personality, values, needs, habits, emotions, strengths, and weaknesses, helps you lead and motivate others more effectively.
2. Build rapport & relationships
Managers need to meet objectives by guiding their team but accomplishing goals requires the collective collaboration of that team. The best way to develop collaboration and productivity is by ensuring all members of the team are committed, engaged, and have built rapport with one another.
Building rapport and relationships refers to having meaningful communication with other team members where you're able to emotionally connect, build trust, show empathy, and genuinely get to know one another.
Getting to know your team is critical as a manager. You need to understand their motivations and drivers if you want to get the most out of everyone.
Having a healthy team rapport also ensures that when faced with obstacles or problems, the team will be responsive and work cohesively, utilising each other's strengths, perspectives, and input. A large part of a manager's role is to create a dynamic team culture and to ensure all team members are happy within the role and company.
3. Adopt a growth mindset & empower the team
If you have a fixed mindset you believe that people can't change or improve – it directly impacts your own ability to grow and develop. It also affects how you treat your entire team.
The focus should be to create a strong team of individuals who each have their own strengths and skills that complement one another. Team members can only be truly helpful when they feel genuinely empowered to use those strengths and skills to succeed.
By adopting a growth mindset, you will have an open mind and continuously look for opportunities to improve, learn and gain feedback, so you know where to focus your efforts.
4. Be a great communicator and share information
Communicate and be transparent with your team. Share information from management meetings, company updates and let them know about incoming work. Trust will be built within your team the more you communicate, and your team will see you as an ally instead of an authoritarian.
5. Results-focused mindset driven by constructive feedback
Results-focused managers are driven to meet or exceed specific goals and objectives as quickly as possible. They are focused on results, not the process, and will leverage resources available and solve problems creatively to get the job done.
By maintaining a results-focused mindset, managers should provide their team members with constructive feedback to gain the best possible result. The clearer and more specific the feedback is, the more "constructive" it can be for the receiver to integrate that feedback and improve.
We want to support you to develop leaders who can inspire and develop others, accomplish strategic objectives and grow your organisation. Each of our leadership training programmes are bespoke to your unique objectives, but self-awareness is a critical starting point on most people's learning journey.
For more information or to discuss your individual requirements please complete the form below.