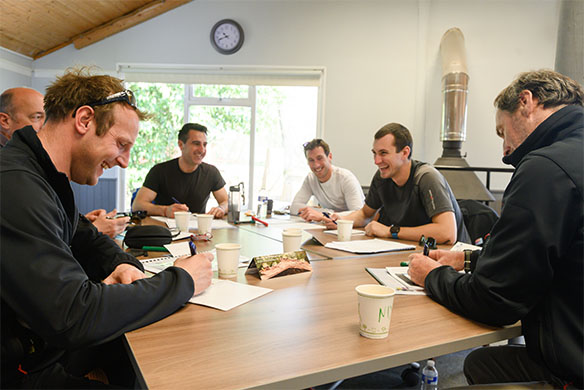 The Benefits Of Leadership Skills Training For Your Senior Team
Strong leadership is at the core of the world's most successful businesses. As organisations grow, their needs become more complex and that requires leaders to make the right decisions in often challenging situations.
Today's uncertain environment highlights the need for strategic leadership, which is all about steering a business in the right direction without losing track of its vision and objectives. Although some people are natural leaders, investing in leadership development training to support your managers and senior team members is key to enabling them to achieve their full potential. In this article, we'll discuss the benefits of skill development training for your leaders.
1) Gain Valuable Skills
Leadership development training is beneficial for leaders and managers at all levels, from senior executives to middle management, teaching new and valuable skills that will make them more effective in their roles, and sharpen your leadership team's strategic vision to more easily detect when action needs to be taken before problems arise. The tools that each leader requires depends on their role, and a good development course will not only help impart skills and knowledge in self-awareness, communication, time management etc, but will reinforce the behavioural patterns that help each individual apply these skills effectively in real-world situations.
2) Become More Effective Communicators
The concept of leadership often gets equated with management or supervision, but there's much more to it. Strong leadership requires strong people management skills, with the ability to build a shared vision among their team and establish a framework for long-term success. But there's one thing that underpins all successful management activities: effective communication.

Leadership training can teach leaders to critically assess their communication skills. Once areas for improvement are discovered, these programmes will help your people to understand what needs to be done to communicate better, how to deliver and receive constructive feedback, and how to cultivate genuine relationships with staff. In turn, this can lead to increased performance and a more productive workplace environment.
3) Learn to Adapt Their Leadership Style
Have you ever wondered what enables some business leaders to steer their company in the right direction even under challenging and ever-changing circumstances? This is largely due to their ability to adapt and to lead situationally, by giving their people the right support or direction at the right time.

Once individuals have found a leadership style that works for them, they are often reluctant to change it. However, resistance to change can lead to poor decision-making and one-dimensional people management.

The business environment is in a constant state of change, as are the people your managers are responsible for, and a good leader knows how and when to flex their leadership style. During leadership training, your team won't just find the most effective leadership styles to suit the needs of their team and the task at hand, but they will also learn how to be agile when deploying their leadership skills, based on the individual they are leading and what they need.
4) Unlock New Opportunities
Leadership development training helps managers and senior team members to become better and more effective leaders, but it also instils in them the motivation to grow and change, with greater confidence in their role and an increased ability to take initiative.
According to a 2021 survey, leadership is one of the most in-demand skills in the UK's job market. For businesses, it is far more cost-effective to expand and develop the skills of their current leadership team, encouraging loyalty and staff retention, than it is to recruit and train new people.

Leadership training and development activities equip your team with the skills to achieve their full potential, and cements your loyalty to their development, providing the stability that companies need to obtain their goals sustainably.
Next Steps
At Grahame Robb Associates, we have been training managers to become valued leaders for over 30 years. Our training programmes are completely bespoke to each customer's needs, with theory and experiential activities that are relevant, practical and easy to apply back in the workplace, with modules such as Action Centred Leadership, Relationship Strategies, Situational Leadership, Leading for Results, Resilience for Results, and more.

Get in touch to discover our full selection of manager training and leadership development programmes.