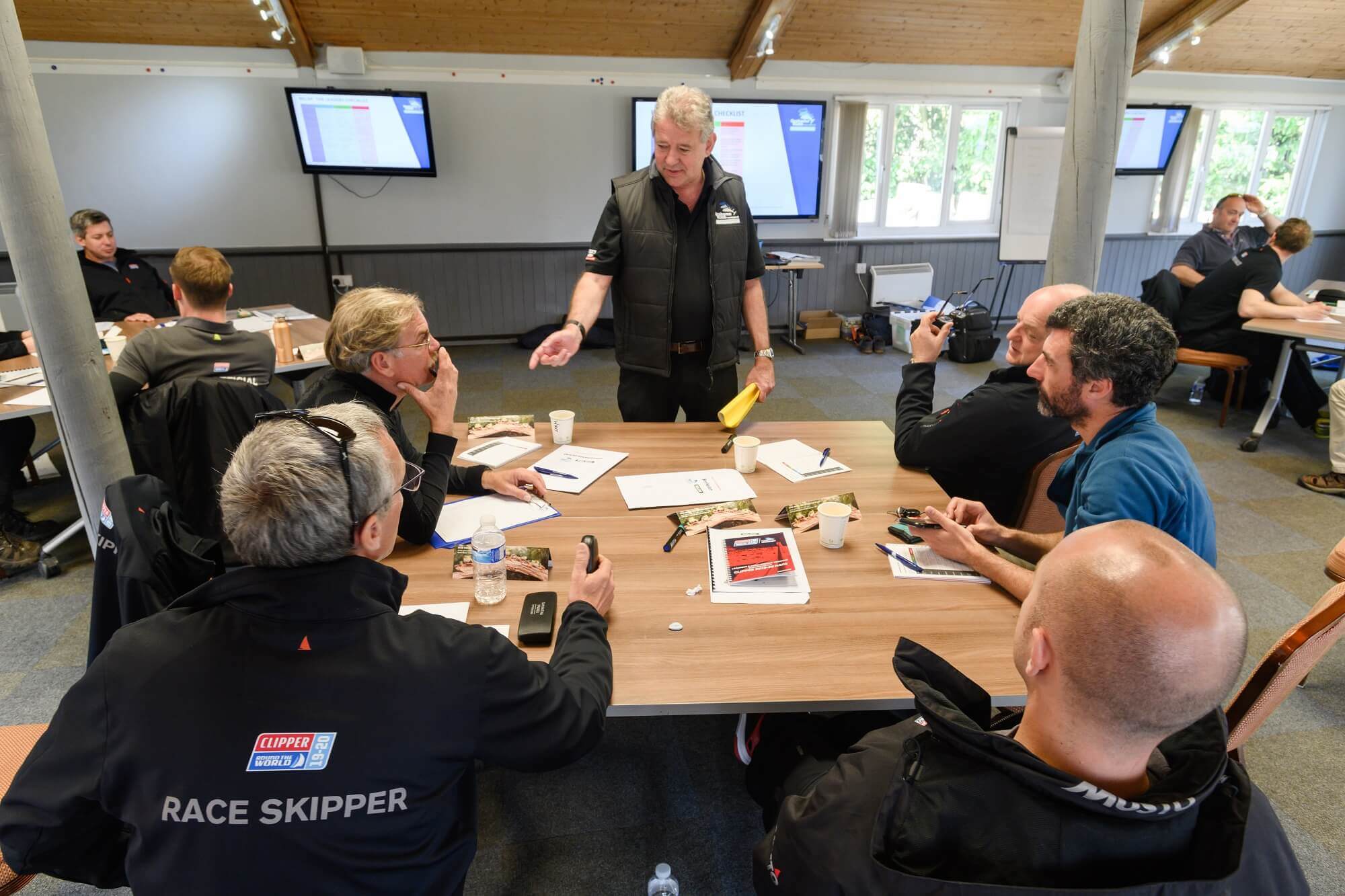 GRA Re-appointed Official Learning & Development Supplier of Clipper Round the World Yacht Race 23-24
Returning for a second edition, Grahame Robb Associates (GRA) will be delivering a bespoke leadership and development programme for the Skippers and AQPs (First Mates) on the Clipper Round the World Yacht Race. As the Official Learning and Development Supplier for the global sailing event, GRA will provide experiential, practice-driven training to build on and hone the strong leadership skills required to lead non-professional sailors around the globe.

GRA are experts in designing and delivering bespoke learning and development programmes. With over 30 years of experience in supporting leaders to grow and develop through stepping far outside of their comfort zone, we enable leaders to enhance their awareness of their own leadership style in a practical setting. We have worked with a range of organisations and clients, from elite sports teams to senior business leaders, utilising practical assessment and development techniques such as the Belbin Team Roles to deliver results-focussed programmes.

Leading teams of non-professional sailors on a global circumnavigation, facing anything and everything that Mother Nature can serve up, requires a skillset like no other. Clipper Race Director Mark Light says "Clipper Race Skippers and AQPs possess unique skills that go far beyond the exceptional level of sailing expertise required to race around the world. Mentorship, support, team building, and the ability to motivate and inspire others are at the core of what it takes to lead their crew on an eleven-month odyssey around the globe, and it goes without saying that the Skippers and AQPs must be exceptional role models.

"With the tailored learning and development scheme created by GRA, our Race Skippers and AQPs will be able to develop, maximise and build on these existing skills through experiential learning in an environment which simulates the pressures of real-life race conditions, as well as throwing them into new environments they may not be familiar with."

Grahame Robb, Managing Director of GRA added: "We are delighted to be returning as the Official Learning and Development Supplier for the Clipper 2023-24 Race. Being a partner for the previous edition has enabled us to better understand the key factors required for Skippers and AQPs to be successful leaders. This knowledge has allowed us to refine the training for this year and enhance our contribution to the upcoming race edition.

"We have over 30 years of experience supporting corporate organisations and elite sports teams with practical, results-focused training programmes that produce better leaders and more effective teams. We are passionate about experiential learning and creating unforgettable experiences, and therefore believe that our synergy with the ethos of the Clipper Race makes us the perfect fit for supporting the Skippers, AQPs and Race Crew again on this feat of personal resilience and adventure to be the best they can be."

GRA and the Clipper Race share values and philosophies on key aspects of leadership and how to build high performing teams, as well as the ethos of helping people to embrace challenges they thought they weren't capable of, and achieve their full potential. The Clipper Race is not only one of the planet's most difficult and extreme endurance events, but also one of its toughest leadership challenges, as Skippers are tasked with leading a team of diverse crew 40,000nm around the globe.

The Clipper Race Skippers will begin a two-day residential leadership programme at Grahame Robb Associates this week to hone their skills. Over the coming weeks and months, GRA will also be delivering exercises in matching the Skippers with their respective AQPs once selected, and will continue to deliver training to Skippers and AQPs once the race teams are formed. In addition, GRA will provide support to Clipper Race Crew as they prepare for the unique and life-changing challenge ahead of them.


To find out more about the Race visit: https://www.clipperroundtheworld.com/
Image source: GRA