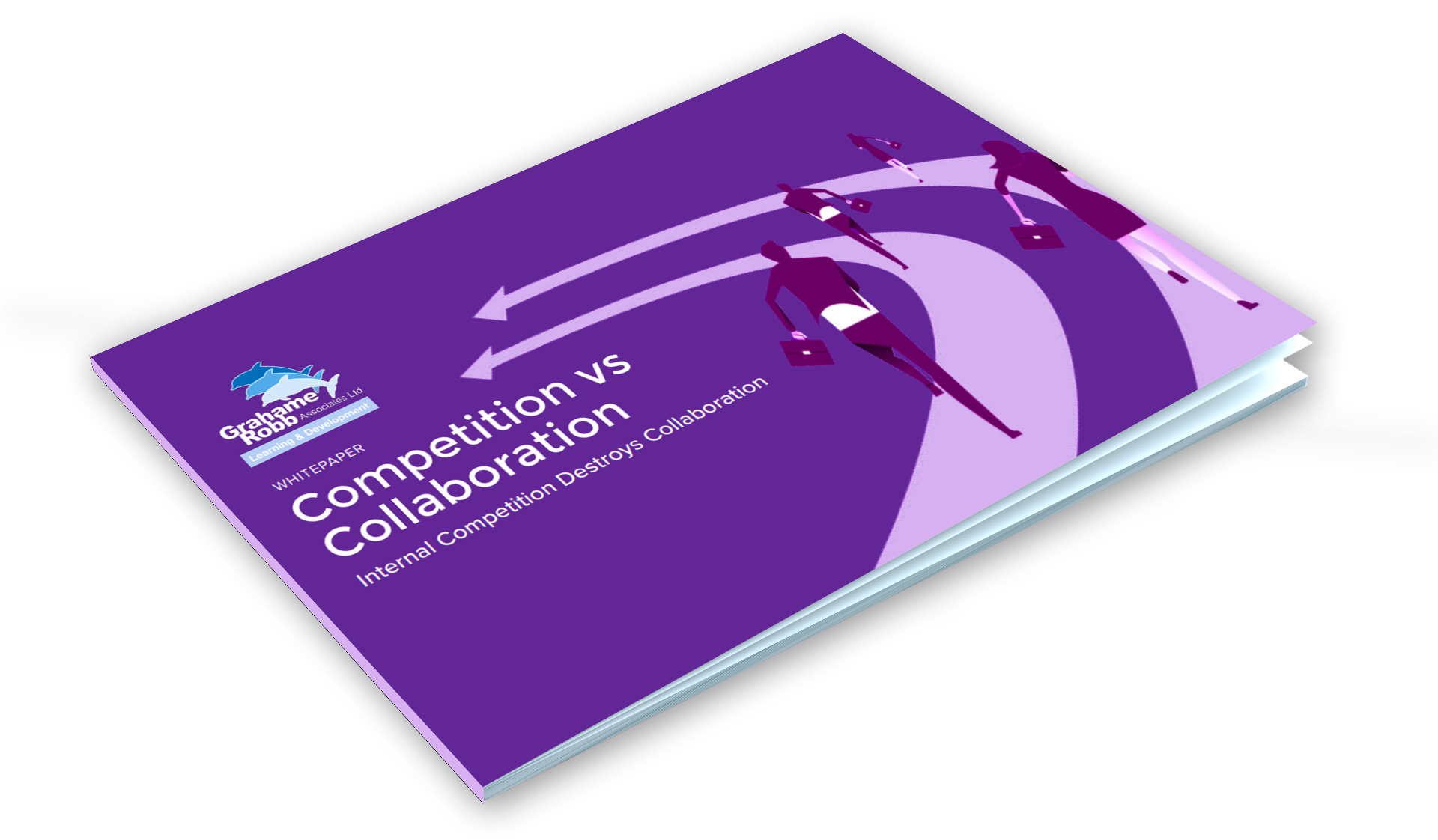 Although we often hear that competition is healthy, is this also true when it comes to internal competition?
In this guide, GRA explains why competition among colleagues is destroying collaboration in the workplace and how you can transition to a culture of collaboration.
This whitepaper will address:
How toxic competition manifests itself

The implications of negative internal competition

How GRA have witnessed negative competition

How to achieve a culture of collaboration

Conditions for collaborative working
Receive your FREE guide by filling out the form.